Selective trans arterial chemo embolization for liver metastasis from endocrine tumor
Login To View Full Video
Selective trans arterial chemo embolization for liver metastasis from endocrine tumor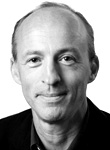 By Pr. Thierry Debaere
Head of Interventional Radiology department, Gustave Roussy, Villejuif, France
5533 views
This course deals with a 66 year old male with liver metastases from well differentiated neuroendocrine tumor from the small bowel. He has been referred for intra arterial therapy to the liver because of flush and diarrhea associated with slow growing of a predominant tumor burden to the liver. Lipiodol-TACE (Trans Arterial Chemo Embolisation) will be demonstrated in this case which target selectively the left liver (Previous TACE has target right posterior liver segment).
Objectives:
To acquire the technical aspects of the TACE procedure (Arterial puncture, catheterization.
To know the hepatic arterial anatomy, and its main variations.
To know flow rates and volume for hepatic angiography, including DSA and cone beam CT.
To understand how to use the 3D CNCT angiography for vascular navigation including computed guided vascular navigation.
To know how to use and were to place the micro-catheter for Lipiodol-TACE.
To know how to prepare Lipiodol/doxorubicin emulsion in order to improve Lipiodol uptake.
To understand the benefit of post embolization imaging with cone beam CT.
3D angio 10:15 / 09:40 / 11:10
Arterial anatomy 02:45 / 06:30
Arterial puncture 01:15
Catheterization 02:35
Computer guided vascular navigation 15:39 / 12:50 / 17:00
Drug 18:13 / 23:50
Embolic material 21:10
Inferior phrenic artery 06:56
Lipiodol emulsion 18:13 / 23:50
Micro-catheter 11:35 / 15:00
Papaverine 04:35
Portography 02:50 / 05:50 / 04:11
Power injector flow rates 07:36 / 10:20 / 05:40
Circulatory alterations induced by intra-arterial injection of iodized oil and emulsions of iodized oil and doxorubicin: experimental study.
De Baere T, Dufaux J, Roche A, Counnord JL, Berthault MF, Denys A, Pappas P.
Radiology. 1995 Jan;194(1):165-70.

Quantification of tumor uptake of iodized oils and emulsions of iodized oils: experimental study.
De Baere T, Zhang X, Aubert B, Harry G, Lagrange C, Ropers J, Dufaux J, Lumbroso J, Rougier P, Ducreux M, Roche A.
Radiology. 1996 Dec;201(3):731-5.
PMID: 8939223 [PubMed - indexed for MEDLINE]
Related citations

MR imaging of hepatic metastases caused by neuroendocrine tumors: comparing four techniques.
Dromain C, de Baere T, Baudin E, Galline J, Ducreux M, Boige V, Duvillard P, Laplanche A, Caillet H, Lasser P, Schlumberger M, Sigal R.
AJR Am J Roentgenol. 2003 Jan;180(1):121-8.

Effectiveness of an aggressive antibiotic regimen for chemoembolization in patients with previous biliary intervention.
Patel S, Tuite CM, Mondschein JI, Soulen MC.
J Vasc Interv Radiol. 2006 Dec;17(12):1931-4.

Arterial phase enhancement and body mass index are predictors of response to chemoembolisation for liver metastases of endocrine tumours.
Marrache F, Vullierme MP, Roy C, El Assoued Y, Couvelard A, O'Toole D, Mitry E, Hentic O, Hammel P, Lévy P, Ravaud P, Rougier P, Ruszniewski P.
Br J Cancer. 2007 Jan 15;96(1):49-55. Epub 2006 Dec 12.

Chemoembolization and bland embolization of neuroendocrine tumor metastases to the liver.
Ruutiainen AT, Soulen MC, Tuite CM, Clark TW, Mondschein JI, Stavropoulos SW, Trerotola SO.
J Vasc Interv Radiol. 2007 Jul;18(7):847-55.
PMID: 17609443 [PubMed - indexed for MEDLINE]
Related citations

Hepatic arterial chemoembolization using drug-eluting beads in gastrointestinal neuroendocrine tumor metastatic to the liver.
Gaur SK, Friese JL, Sadow CA, Ayyagari R, Binkert CA, Schenker MP, Kulke M, Baum R.
Cardiovasc Intervent Radiol. 2011 Jun;34(3):566-72.

Transarterial chemoembolization of liver metastases from well differentiated gastroenteropancreatic endocrine tumors with doxorubicin-eluting beads: preliminary results.
De Baere T, Deschamps F, Teriitheau C, Rao P, Conengrapht K, Schlumberger M, Leboulleux S, Baudin E, Hechellhammer L.
J Vasc Interv Radiol. 2008 Jun;19(6):855-61.

Transcatheter Treatment of Hepatocellular Carcinoma with Doxorubicin-loaded DC Bead (DEBDOX): Technical Recommendations.
Lencioni R, de Baere T, Burrel M, Caridi JG, Lammer J, Malagari K, Martin RC, O'Grady E, Real MI, Vogl TJ, Watkinson A, Geschwind JF.
Cardiovasc Intervent Radiol. 2011 Oct 19. [Epub ahead of print].

Liver abscess formation after local treatment of liver tumors.
de Baere T, Roche A, Amenabar JM, Lagrange C, Ducreux M, Rougier P, Elias D, Lasser P, Patriarche C.
Hepatology. 1996 Jun;23(6):1436-40.

Treatment of liver metastases in patients with neuroendocrine tumors: a comprehensive review.
Harring TR, Nguyen NT, Goss JA, O'Mahony CA.
Int J Hepatol. 2011;2011:154541. Epub 2011 Oct 13.

Trans-catheter arterial chemoembolization as first-line treatment for hepatic metastases from endocrine tumors.
Roche A, Girish BV, de Baère T, Baudin E, Boige V, Elias D, Lasser P, Schlumberger M, Ducreux M.
Eur Radiol. 2003 Jan;13(1):136-40. Epub 2002 Jul 23.
PMID: 12541121 [PubMed - indexed for MEDLINE]
Related citations

Liver/biliary injuries following chemoembolisation of endocrine tumours and hepatocellular carcinoma: lipiodol vs. drug-eluting.
Guiu B, Deschamps F, Aho S, Munck F, Dromain C, Boige V, Malka D, Leboulleux S, Ducreux M, Schlumberger M, Baudin E, de Baere T.
J Hepatol. 2012 Mar;56(3):609-17. Epub 2011 Oct 23.

Computed Analysis of Three-Dimensional Cone-Beam Computed Tomography Angiography for Determination of Tumor-Feeding Vessels During Chemoembolization of Liver Tumor: A Pilot Study.
Deschamps F, Solomon SB, Thornton RH, Rao P, Hakime A, Kuoch V, de Baere T.
Cardiovasc Intervent Radiol. 2010 Apr 14. [Epub ahead of print]

Angiographic considerations in patients undergoing liver-directed therapy.
Liu DM, Salem R, Bui JT, Courtney A, Barakat O, Sergie Z, Atassi B, Barrett K, Gowland P, Oman B, Lewandowski RJ, Gates VL, Thurston KG, Wong CY.
J Vasc Interv Radiol. 2005 Jul;16(7):911-35. Review.

Inferior phrenic artery: anatomy, variations, pathologic conditions, and interventional management.
Gwon DI, Ko GY, Yoon HK, Sung KB, Lee JM, Ryu SJ, Seo MH, Shim JC, Lee GJ, Kim HK.
Radiographics. 2007 May-Jun;27(3):687-705. Review.

Iodized oil uptake assessment with cone-beam CT in chemoembolization of small hepatocellular carcinomas.
Jeon UB, Lee JW, Choo KS, Kim CW, Kim S, Lee TH, Jeong YJ, Kang DH.
World J Gastroenterol. 2009 Dec 14;15(46):5833-7.
PMID: 19998505 [PubMed - indexed for MEDLINE] Free PMC Article